Bullock's Wilshire Building
Built in 1929, The Bullock's Wilshire Building is considered to be the Art Deco Jewel of Downtown Los Angeles. Lovingly restored to its former 1920's glory, the edifice now houses Southwest Law University. I was responsible for all faux-finishing, marbleizing, mural restorations, furniture painting and glazing, bronze patina, and many other decorative painting and restoration projects within its many historical rooms.... Here is just a glimpse....
The Spirit of Transportatiom Mural by Hermann Sachs Art Deco three panel screen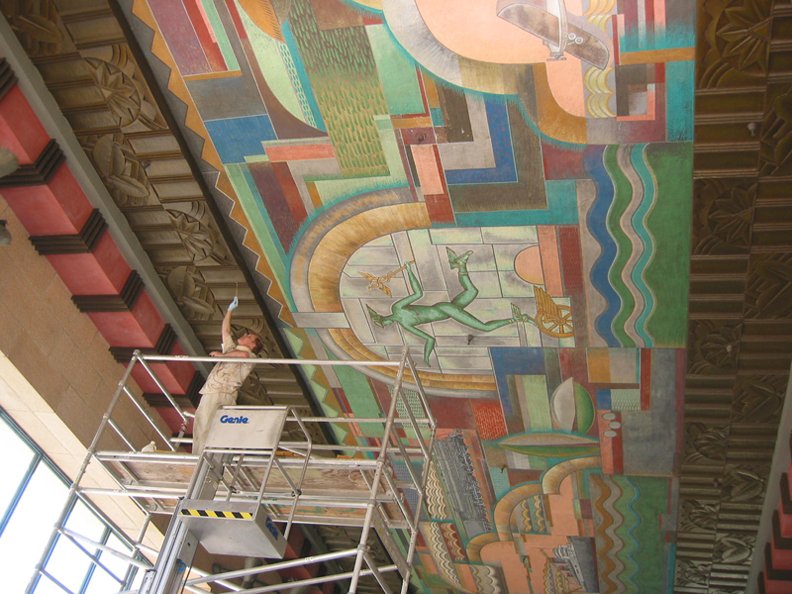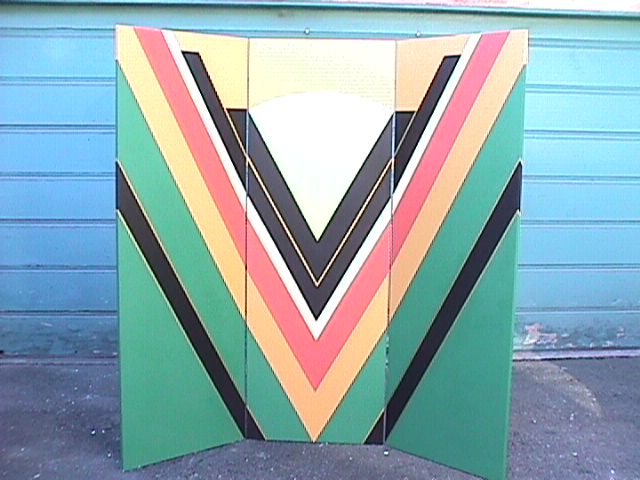 These are images from the REVERSE GLASS ceiling in the Cactus Lounge, 5th floor Tea Room.